CHOOSE YOUR MOTORCYCLE MODEL:
CHOOSE YOUR MOTORCYCLE MODEL:
| | | | | |
| --- | --- | --- | --- | --- |
| | | | | |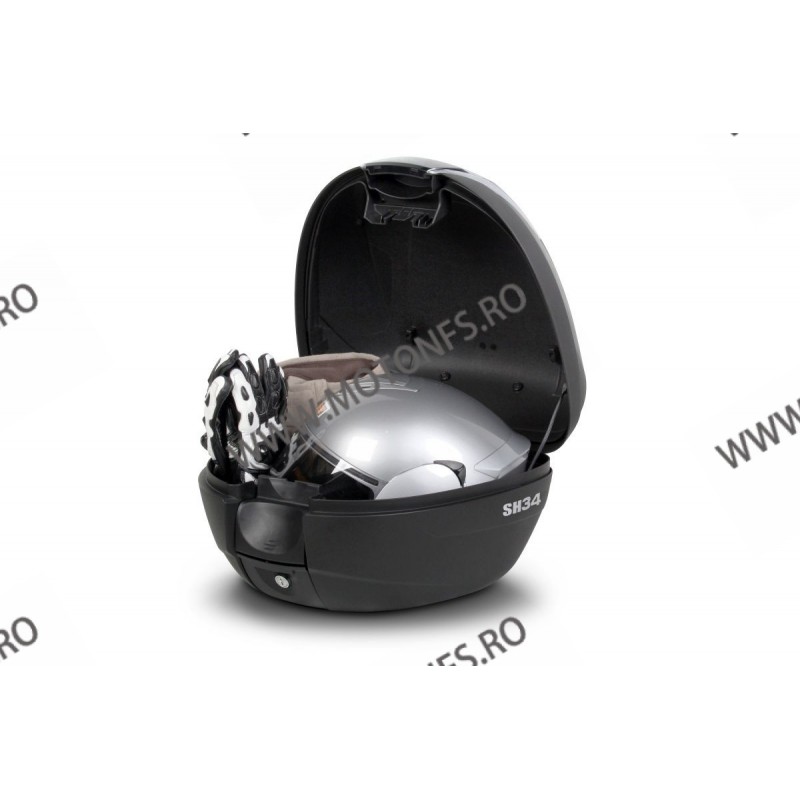  
Top case SHAD SH34 Carbon

Nu a primit e-mail de confirmare a comenzii Vă rugăm să verificați spam-ul .

Politica de livrare :în cazul în care trebuie să se mențină o valoare mai mică de 200 de lei, clientul va suporta doar cheltuieli de transport aferente, care vor fi îngrijite în termen de 20 lei / comandă.Livrarea va fi efectuată de către GLS Romania

Politica de returnare Consumatorul are dreptul sa notifice in scris comerciantului ca renunta la cumparare, fara penalitati si fara invocarea unui motiv, in termen de 14 zile calendaristice de la primirea produsului.
Detalii suplimentare
Incarcare maxima
3kg
Capacitate
Incapatoare pentru o casca integrala
Sistem de inchidere Secure lock system
DA
Sistem SHAD cu schimbare culoare
DA
Plate - placa de prindere
inclusa
Dimensiuni
42x31x43 cm
SH34-compact, practical case, capacity for full-face helmet and accessories. Ergonomic handle, press lock system to opening with 1 hand.Plate included
Case with capacity for one full face helmet and accessories
The SH34 is a compact and practical top case, made with high-quality reinforced polypropylene and with capacity to hold a modular helmet and gloves. It includes the carbon look cover as standard equipment which gives it a multipurpose, aggressive and aerodynamic look, both urban and agile. It is designed for those who look for the highest level of sophistication and style: it's sporty, elegant and practical.
The internal volume has been optimized and achieves the maximum use of space, with a real 34-litre capacity. With no pins between the hinges and a semi-circular curve in the back of the case, it offers more comfort and ergonomics for the second passenger. It has been carefully designed to create a compact top case, with real capacity and big within its category.
It has the Press Lock System, a simple and hermetic pressure lock system. As all the SHAD motorcycle top cases, it can be open and closed with only one hand, without the need to use the key to open it. We will only use the key when we want to lock it to the motorcycle. It has a slit that takes the role of ergonomic handle to make it easier to carry.
If you are one of those that take design a step forward, you will enjoy the possibility to choose between the different cover colours available; or the tintable option for you to customize it to your own taste.
As optional accessories, we offer the backrest and braking light. The backrest (D0RI40) offers more comfort for the passenger, as well as giving a unique style to the whole bike. The braking light (D0B29KL) is made with energy-saving leds and is very easy to install, as it fits in the lower part of the top case's base. This increases security, as the bike is more visible from behind.
As the rest of the SHAD motorcycle top cases (except for TR48/TR37), it includes the plate and the screws kit.