CHOOSE YOUR MOTORCYCLE MODEL:
CHOOSE YOUR MOTORCYCLE MODEL:
| | | | | |
| --- | --- | --- | --- | --- |
| | | | | |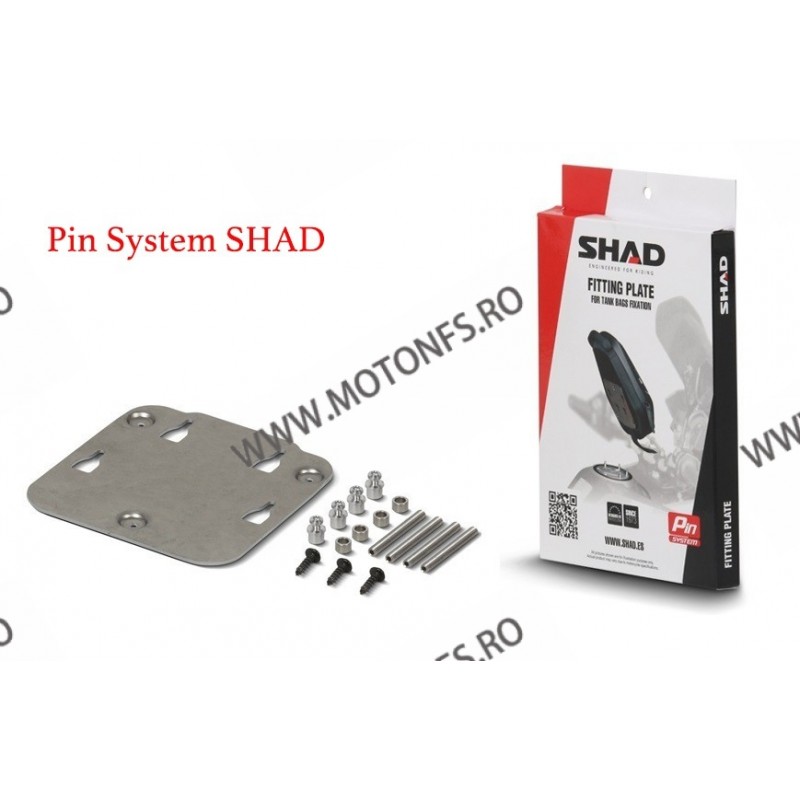  
KAWASAKI Pin System SHAD X014PS

Nu a primit e-mail de confirmare a comenzii Vă rugăm să verificați spam-ul .

Politica de livrare :în cazul în care trebuie să se mențină o valoare mai mică de 200 de lei, clientul va suporta doar cheltuieli de transport aferente, care vor fi îngrijite în termen de 20 lei / comandă.Livrarea va fi efectuată de către GLS Romania

Politica de returnare Consumatorul are dreptul sa notifice in scris comerciantului ca renunta la cumparare, fara penalitati si fara invocarea unui motiv, in termen de 14 zile calendaristice de la primirea produsului.
The innovative PIN SYSTEM secures the tank bag to the motorcycle in a safe and easy way. 3 or 4 of the original gas cap screws are replaced with the discrete 'pins', making the installation very simple and done in only a few minutes.
| | | | |
| --- | --- | --- | --- |
| | Capacitate cilindrica | Model | An |
| KAWASAKI | 600 | ZX-6R 600 Ninja (2007>) | 2009-2012 |
| KAWASAKI | 650 | Vulcan S 650 | 2015-2023 |
| KAWASAKI | 650 | Versys 650 | 2010-2023 |
| KAWASAKI | 650 | ER-6f | 2006-2017 |
| KAWASAKI | 650 | ER-6n | 2006-2017 |
| KAWASAKI | 800 | Z 800 | 2013-2017 |
| KAWASAKI | 900 | Z900 RS | 2018-2023 |
| KAWASAKI | 1000 | Z 1000 SX | 2011-2020 |
| KAWASAKI | 1000 | Versys 1000, S, SE | 2012-2018 |
| KAWASAKI | 1000 | ZX-10R / RR Ninja | 2010-2018 |
| KAWASAKI | 1000 | Z 1000 | 2010-2013 |
| KAWASAKI | 1400 | ZZR 1400 | 2006-2017 |
You might also like